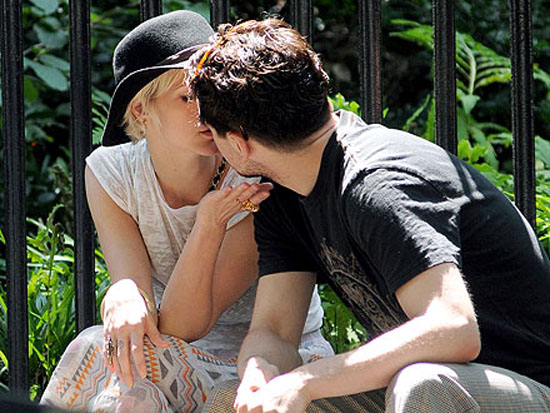 Barely out of divorce court from her husband Pete Wentz, Ashlee Simpson was seen locking lips with a new beau, "Boardwalk Empire" star Vincent Piazza in NYC on last week (Wed. Jun 15).
The new couple were spotted taking a romantic stroll in Manhattan with their arms wrapped around one another. "They were laughing and chatting. She'd stop to kiss him; she couldn't take her eyes off him," an alleged witness told US Weekly.
Simpson and Wentz announced their split on February 9th this year. According to reports, Wentz was not in favor of dissolving his marriage. "Going through something like this isn't easy, but we're friends and the most important thing is putting our son first," Pete said of his divorce.
Looks like someone has moved on though! (Poor Pete…)