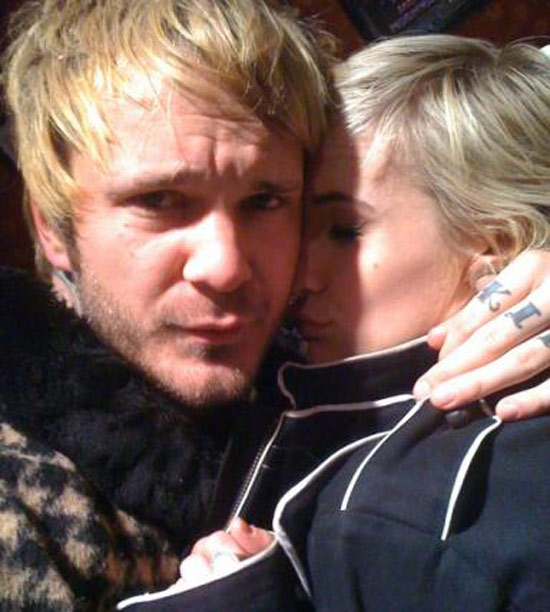 Is Ashlee Simpson trying to pull a fast one on Pete Wentz?
The 25 year-old singer was recently spotted out in L.A. shopping with rocker Craig Owens, who just so happens to be one of her future ex-hubby's friends. The two at one point were even seen hugged up and sharing a quick kiss on the lips. But a close source to the pair says that they're only friends. (Yeah right!)
"Ashlee and Craig are longtime friends. They have spent some time together, and he is comforting her throughout this difficult time,"  the source said.
Something about this has "Oh, hell no" written all over it….especially since Pete has played a big role in Craig's music career and even signed him to his Decaydance record label. So who in their right mind would be parading around with their boss' soon-to-be ex-wife? A complete dumbass! But the real question is…what does Pete Wentz have to say about all this?
"Pete did a lot for this guy. Craig was in another band and got kicked out. Pete found Craig, built a band around him and signed him. He's shocked at how this guy is repaying him," another source revealed.
We would be shocked too…and without being able to help ourselves would probably give Mr. Owens a few punches to the chin and send him about his bizness!!!
Thoughts?
Be the first to receive breaking news alerts and more stories like this by subscribing to our mailing list.