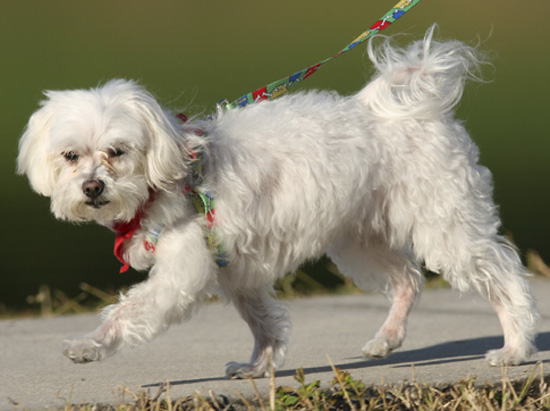 Moment of silence folks ….. one of the world's richest dogs has died.
Read more below:
When Leona Helmsley died at age 87 in 2007, she famously left $12 million to her beloved Maltese, Trouble – causing, well, trouble among her descendents, especially those who'd been left out of the real-estate billionaire's will.

For Trouble, though a court eventually reduced her bequeath to $2 million, there were not only riches beyond any dog's dreams, but also notoriety. Now, four years after surviving her wealthy owner, Trouble has died. She was 12 and had been in struggling health.

Helmsley, remembered as the "Queen of Mean" for her demanding ways, also instructed that her beloved Trouble be buried next to her in the Helmsley mausoleum in New York's Sleepy Hollow Cemetery. Only that wish will not be honored.

"Trouble was cremated, and her remains are being privately retained," a Sleepy Hollow spokeswoman told New York's Daily News.

Turns out, no pets are allowed in the people cemetery.
R.I.P. Trouble 🙁
Now, our only question is … who inherits all the money now???
Be the first to receive breaking news alerts and more stories like this by subscribing to our mailing list.