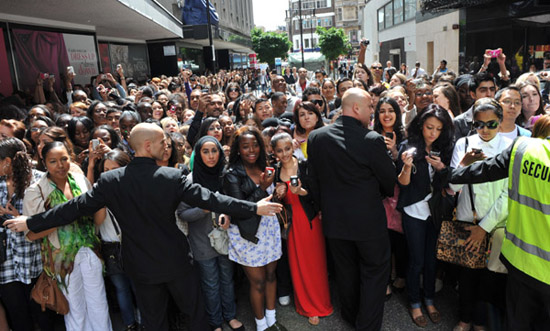 This large group of people right here spent hours outside of a store on Oxford Street in London earlier today in hopes of being 1 of 200 lucky VIPs who would get a chance to meet and greet with a world-famous celebrity. But you'll never guess who the celebrity is (not even if you tried)!
So click below to find out…
It's Kim Kardashian!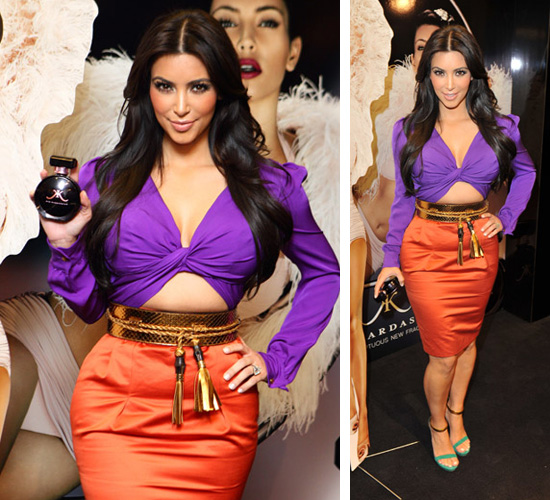 The newly engaged celebrity socialite flashed a quick smile (and her belly, which she says, despite recent rumors, is not being occupied by a baby right now) at Debenhams in London, England this morning to promote the UK launch of her new fragrance. Over thousands of people showed up to meet her and score a quick autographed picture, but only 200 randomly chosen fans were allowed into the building.
Kim was also awarded the Entrepreneur of the Year Award last night at the Glamour Awards.
Be the first to receive breaking news alerts and more stories like this by subscribing to our mailing list.