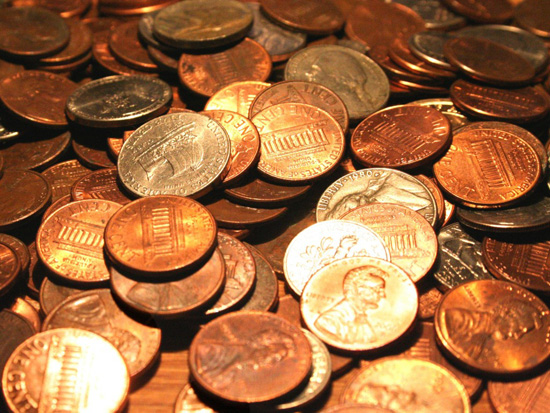 A Utah man was recently charged with disorderly conduct after he payed a $25 medical bill in pennies. (For all you math wizzes out there, that's 2,500 pennies!)
Read the full story below:
The Deseret News of Salt Lake City reports Jason West went to Basin Clinic in Vernal on May 27 prepared to dispute an outstanding $25 bill.

Assistant Vernal Police Chief Keith Campbell says that after asking staff members whether they accepted cash, West dumped 2,500 pennies on the counter and demanded that staff count them. Campbell says the incident upset staff because pennies were strewn about the counter and floor, and West's action served "no legitimate purpose."
The man was later issued with a disorderly conduct citation, which carries a fine up to $140 (or 14,000 pennies).
He should've paid in quarters. It's a lot less messy!
Be the first to receive breaking news alerts and more stories like this by subscribing to our mailing list.