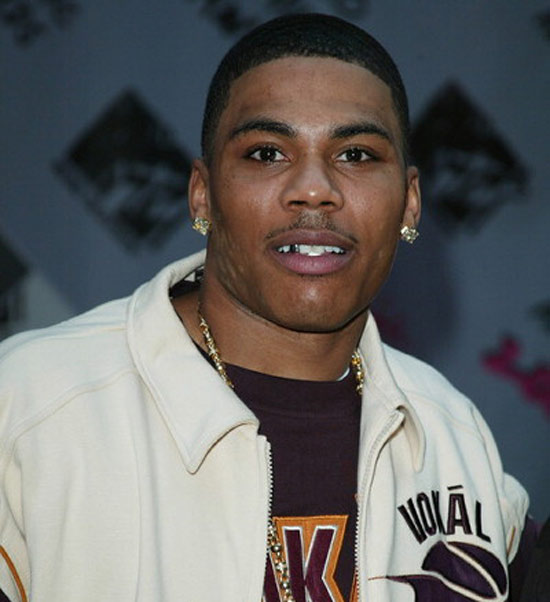 All hell broke loose earlier last week between Nelly and his former manager Slim…when the two fired shots at each other over Twitter. And when we say it got nasty…..it got NASTY!!
It all started with Nelly posted the following message on his account:
One of Slim's buddies caught wind of the diss and responded to Nelly, which didn't make the situation any better.

Nelly quickly responded back: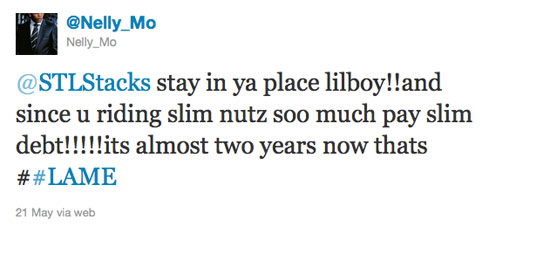 Well this of course, eventually got back to Slim who decided to bring all the war guns out and take things to a level we don't think he or Nelly could have seen coming.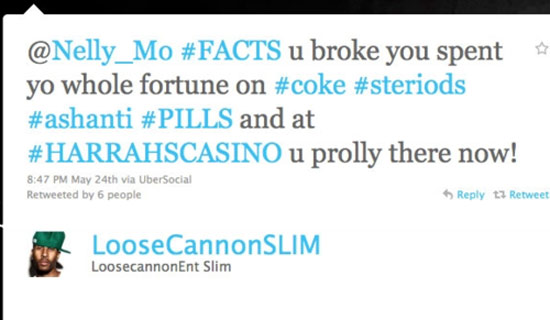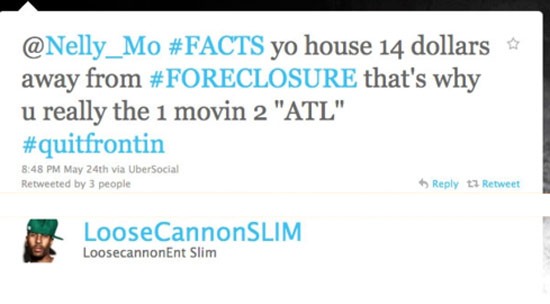 Here are the rest of his tweets going in below:
@Nelly_Mo #FACTS since u talkin bout I owe u how many times in the middle of night
U call me to borrow money while u http://tmi.me/aBRjO

@Nelly_Mo and at the end of the day u still my brotha…but the #PILLS and # gambling
Turned u into a fucked up http://tmi.me/aBXaU

I betcho that nigga @Nelly_Mo think twice about puttn my name in another tweet..cuz
He know I aint even started playn trump cards yet!
These two really have some hard feelings for each other…..
Be the first to receive breaking news alerts and more stories like this by subscribing to our mailing list.