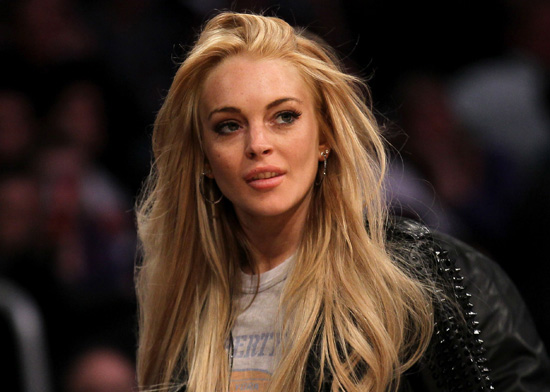 It's about that time for Lindsay Lohan. Earlier today, the troubled starlet surrendered to Los Angeles police to begin her court ordered house arrest.
Lohan was fitted with an electronic ankle monitor at the Lynwood Jail before returning to her Venice Beach home. The house arrest is expected to continue for 35 days.
In addition to her house arrest, Lohan has been ordered to perform a whopping 480 hours of community service, which she is expected to divide between a women's center and a morgue.
The 24-year-old "Mean Girls" star last month told late night host Jay Leno that she's hoping to get through her current legal troubles, and bounce back so she can focus on getting her acting career back on track.
"I let a lot of my fans down by putting myself in situations when I was young and wasn't thinking clearly," the blonde New York native told Leno. "But as long as I stay focused, then I will be able to achieve what I want to achieve."
Hopefully this will force Lindsay to shape up her act. Emphasis on "hopefully."