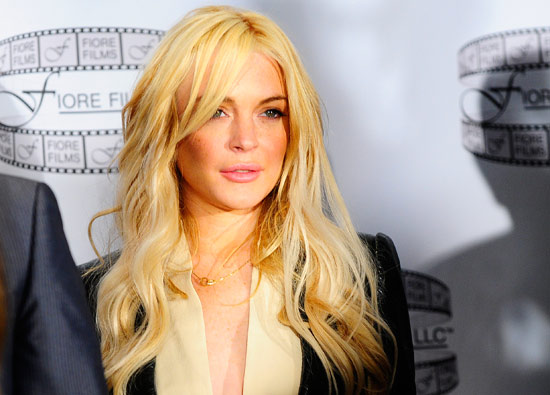 Due to her ongoing legal troubles it should come as no surprise that embattled actress Lindsay Lohan has had problems landing leading roles these past few years. Not to mention her string of box office bombs and the exorbitant cost of guaranteeing her insurance – – – few have been willing to deal with the headache known as "Lilo". But there may be a promising new project on Lohan's horizon, as iconic writer Stephen King recently revealed to Entertainment Weekly that Lindsay's name has been tossed around a new film adaptation of King's horror classic Carrie.
"I've heard rumblings about a Carrie remake, as I have about The Stand and It. Who knows if it will happen? The real question is why, when the original was so good? I mean, not Casablanca, or anything, but a really good horror-suspense film, much better than the book … Although Lindsay Lohan as Carrie White… hmmm. It would certainly be fun to cast. I guess I could get behind it if they turned the project over to one of the Davids: Lynch or Cronenberg," King mused.
TMZ recently reported that Lindsay was "stoked" at the possibility of starring in the Stephen King remake. Granted she can keep her often troubled tail out of jail long enough to film it.  Guess we'll just have to wait and see how this one plays out.
Be the first to receive breaking news alerts and more stories like this by subscribing to our mailing list.