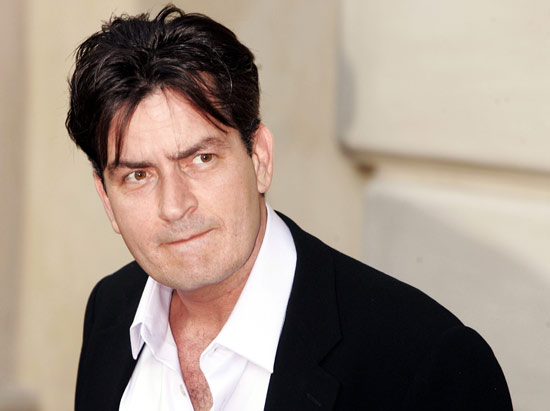 Despite his public support of Ashton Kutcher as his replacement on Two And A Half Men, a source close to Charlie Sheen tells Pop Eater's Rob Shuter that privately he's "destroyed" by the casting news.
"He really thought that he would be invited back," a friend of Charlie's said. "After years of suffering no consequences for his behavior, why would he think anything else? Finally it has sunk in that he doesn't live by different rules to everyone else. Actions do have a consequences."
Following the news that CBS and Warner Bros. Television was going with the former Punk'd star, Kutcher released a statement praising Charlie. "I can't replace Charlie Sheen but I'm going to work my ass off to entertain the hell out of people!" he exclaimed.
In return, Charlie said: "Ashton Kutcher is a sweetheart and a brilliant comedic performer. Oh wait, so am I!! Enjoy the show America, Enjoy seeing 2.0 in the demo every Monday, WB. Enjoy planet Chuck, Ashton. There is no air, laughter, loyalty, or love there."
Rob from Pop Eater's source goes on to reveal that the casting has hit Charlie pretty hard and that the lack of other offers has weighed heavily on the fallen Hollywood star.
"He is destroyed that Ashton is replacing him. Destroyed," the friend says. "We are all worried that he hasn't hit bottom yet and that this could make him spiral out of control again. Especially after all the other productions that he assumed would happen have fell apart."
Damn Charlie, losing doesn't feel so good huh?
Be the first to receive breaking news alerts and more stories like this by subscribing to our mailing list.