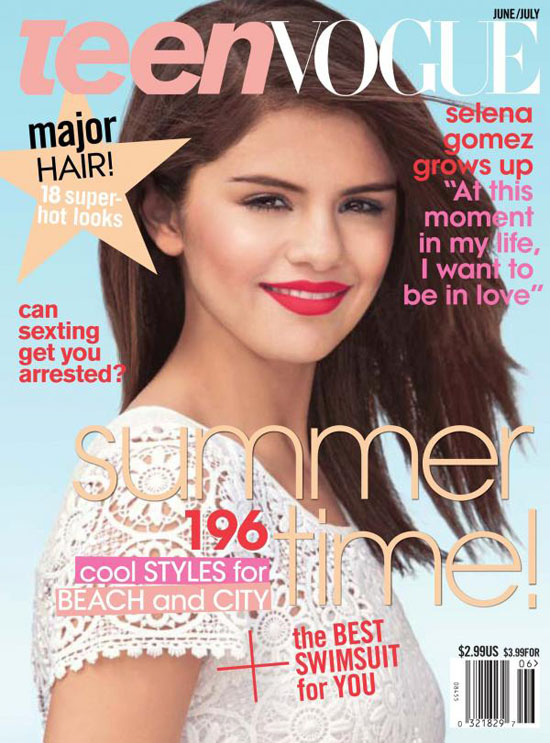 Justin Bieber's main squeeze Selena Gomez is ready to take their relationship to the next level!
In her cover story for the June/July 2011 issue of Teen Vogue, the former Disney star revealed that she has no fear of putting her heart on the line and is ready to fall head over heels in love.
See what she had to say in the magazine below:
"When your heart is broken you want to hate everything. You want to say, 'I don't believe in love; this is ridiculous. It's not supposed to hurt this much.' But at this moment in my life, I'm at a point where I want to be in love, to give my all and fall head over heels. I'm eighteen. I'm not going to marry anybody I'm with, and I know that. The next heartbreak I have, I'm sure I'll be like, 'How can I live without this person?' But I'm still trying to dive in and enjoy it."
Wonder how JB feels about all of this??
More pics of Selena Gomez in the latest issue of Teen Vogue are below:
Be the first to receive breaking news alerts and more stories like this by subscribing to our mailing list.