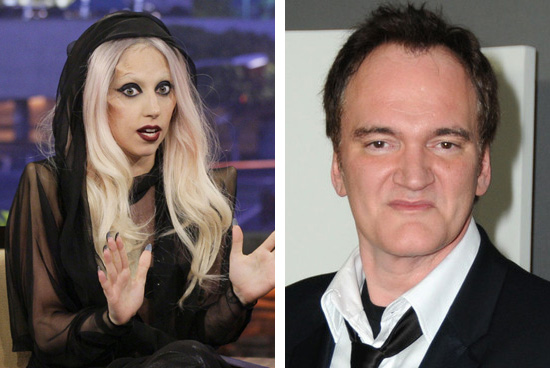 With his love for everything gory and strange, it's no surprise that famed director Quentin Tarantino wants Lady Gaga for one of his upcoming film projects.
Gaga is currenty in Cannes, France attending the country's famed film festival and performed for a star studded crowd which included Kanye West, Uma Thurman, Angelina Jolie, Brad Pitt, Johnny Depp and Tarantino himself.
Speaking to The Daily Mail, an insider close to Tarantino explained: "It's no secret Quentin's been eyeing up Gaga for a role in one of his up-and-coming films. And now they're both in Cannes, he's keen to show off his movie star credentials."
Gaga and Tarantino have been friends for a while. They really got to know each other last year when the Pop star asked him to lend her the famous P**sy Wagon truck used in his "Kill Bill" films for her "Telephone" video.
What a great and twisted pairing of minds this will be!
Be the first to receive breaking news alerts and more stories like this by subscribing to our mailing list.