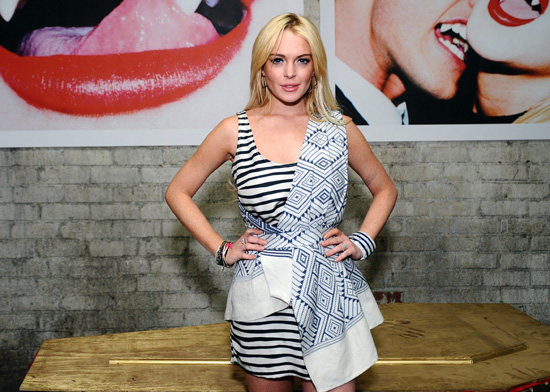 The "Case of the Stolen Necklace" has finally been resolved!
This past Wednesday, Lindsay Lohan's lawyer entered a no contest plea in a Los Angeles court. Lilo wasn't present during the proceedings and did not acknowledge guilt through the plea, but the court will log the case as a conviction anyway. (Pretty gangster, huh?)
This does not, however, impact the 120-day jail sentence that the Judge already handed down on April 22nd when she determined Lohan did indeed violate her 2007 probation from a DUI arrest.
But because of the nature of the crime, a misdemeanor, and because of jail overcrowding, it is likely that Lohan won't serve time in jail. Instead, she will most likely serve her sentence (and probably not even the entire amount) at home chilling on the couch, with a pretty little anklet monitoring device clamped upon on her pretty little ankle.
All in all, we must say … as usual, Lindsay got off rather easy. Hopefully this time around she'll learn her lesson and keep that nose of her clean! But knowing her track record, she probably won't.
Be the first to receive breaking news alerts and more stories like this by subscribing to our mailing list.