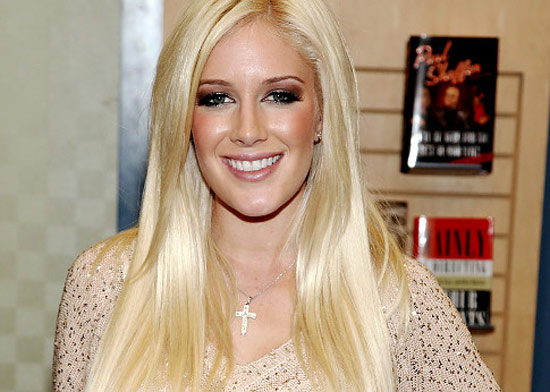 Who could forget when reality TV star Heidi Montag shocked her fans a year and a half ago after undergoing 10 cosmetic procedures in one day? Now, after having plenty of quality time with her new body, Heidi says she's done with plastic surgery…for now that is.
"Obviously when I get a little older, I'll take it from there, but for this moment, I don't want anything to do with plastic surgery!" Montag recently expressed to US Magazine.
Montag previously revealed in a interview with Life & Style that the multiple surgeries have left her body feeling fragile.
"Parts of my body definitely look worse than they did presurgery. This is not what I signed up for."

She added: "I definitely think I should have been way more informed. I think that doctors should really walk you through all aspects of it, not just the glamorous side of it. Doctors, it's like they're selling you cookies or something. I would love to not be 'plastic girl' or whatever they call me. Surgery ruined my career and my personal life and just brought a lot of negativity into my world. I wish I could jump into a time machine and take it all back. Instead, I'm always going to feel like Edward Scissorhands."
Let this serve as a lesson to all you little girls out there thinking about going under the knife. Don't toy with God's work!
Be the first to receive breaking news alerts and more stories like this by subscribing to our mailing list.