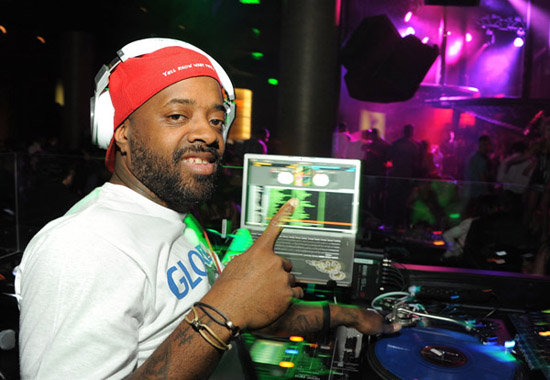 Is Jermaine Dupri a dead beat dad? According to a new lawsuit filed by his baby mama, he is!
An Atlanta woman, who we hear is a stripper, is suing the music producer over missed child support payments after a judge recently ordered him to pay her.
Back in March, Dupri was ordered to pay $2,500 per month in addition to a lump sum of $7,500 to Sarai Jones after a paternity test determined him to be the father of her 7-month old daughter.
While JD's lawyer declined to comment, Jones' attorney Randy Kessler says his client hopes that she and the Grammy Award winning producer "can work together to co-parent their beautiful baby girl."
Unfortunately for Jermaine, this lawsuit comes at the worst possible time. His mansion is up for foreclosure and was set to be auctioned off last week, but the sale was canceled at the last minute.
And not only that, but according to recent reports, the Georgia Department of Revenue claims that Dupri, who brought in $12 million in 2006, owes the state nearly $500,000 in back taxes for 2007.
Sounds like somebody needs to get their money right ASAP!
Sidenote: You think this illegitimate child was one the reasons behind his split was Janet Jackson a couple of years back?
Be the first to receive breaking news alerts and more stories like this by subscribing to our mailing list.