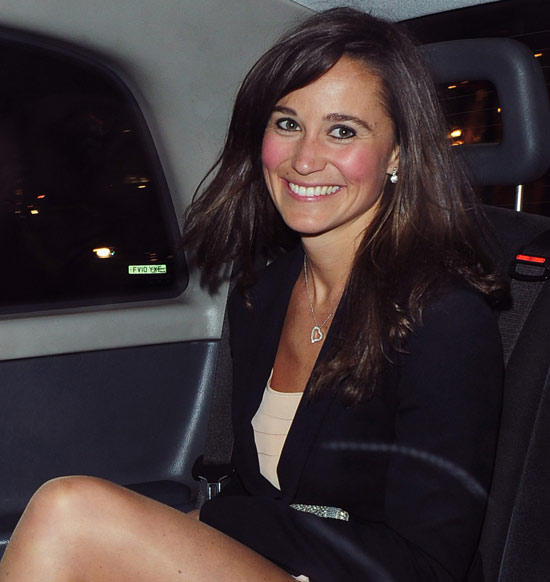 Despite her sister Kate getting all the praise prior to the Royal Wedding, it has been maid of honor Philippa 'Pippa' Middleton who has been garnering the most amount of attention following the Royal nuptials.
So much so–she's even caught the eye of some rather unsavory characters. Specifically – – Porn King Steven Hirsch of Vivid Entertainment.
TMZ is reporting that  shortly after the nuptials, Hirsch sent Middleton a letter where he states:
"As far as I am concerned, you were the star of the recent Royal Wedding. As I watched a broadcast of the event I couldn't help but think that with your beauty and attitude you could be an enormously successful adult star."
Hirsch is offering Middleton $5 million for one explicit scene and says she could have her choice of partners.
Now let us be the first ones to say that we couldn't agree more with Steve.  Anyone with eyes can see that Pipa is smoking hot with a body to die for!  BUT if he for one second thinks that the Queen or Kate is going to allow her to sling her vajayjay on camera for any amount of money – — he is sadly mistaken!
She can sling it for us for free! 🙂
Be the first to receive breaking news alerts and more stories like this by subscribing to our mailing list.