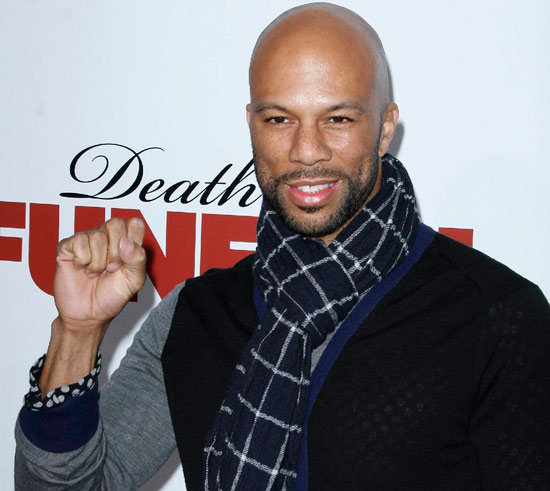 This coming Wednesday the White House will host a rather uncommon guest and his name is … Common!
The Chicago bred MC, who's real name is Lonnie Rashid Lynn, Jr. will join First Lady Michelle Obama for poetry night.
The highly publicized dinner has become a must attend event for Hollywood A-lister everywhere.
Despite this being a cause for celebration, Common's attendance has sparked a bit of  hate among political cronies of the past administration due to his criticism of George "Dubya" in the past. Back in 2007, the Grammy nominated MC spit a few controversial lyrics in  his song "Burn A Bush."
"With that happening, why they messing with Saddam? Burn a Bush cos' for peace he no push no button, killing over oil and grease, no weapons of destruction, how can we follow a leader, when this a corrupt one?
Wasn't like he was lying. Let the haters hate playa … you just worry about doing your thing come Wednesday night. Congrats homie!
Be the first to receive breaking news alerts and more stories like this by subscribing to our mailing list.