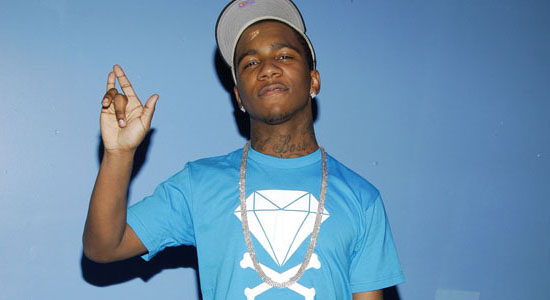 Lil B loves anything that has to do with controversy!
The "I'm Gay" rapper sent out a tweet a few days ago showing his sympathy for Osama Bin Laden and his family:
"[Just] because they say osama is dead dosent mean thats a good thing osama has family to that probably loves him alot as well."
Yesterday, Lil B sat down with MTV to discuss exactly what he meant by that tweet.
"First thing, I haven't been too informed on the Osama Bin Laden situation," he said. "When I like to get information, I like to have 100 percent truth. Like before I even say something, I like to know what I'm talking about. With Osama, first, I wasn't looking. I mean, I haven't really been paying attention to it. I wanted to know what drove Osama Bin Laden to feel this way. Just the person that I am, I like to sometimes take a deep breath and assess before I judge."
He went on to add that he doesn't support violence in any form. "If somebody, and God bless everyone on 9/11, if somebody hurt my family like that for no reason. I don't know if that was Osama," he explained. "Whoever is watching this that really knows the truth, I want somebody to tell me what really went on. I can't celebrate. I don't support violence at all, I don't support war."
It's time for this kid to shut-up for real!
Be the first to receive breaking news alerts and more stories like this by subscribing to our mailing list.