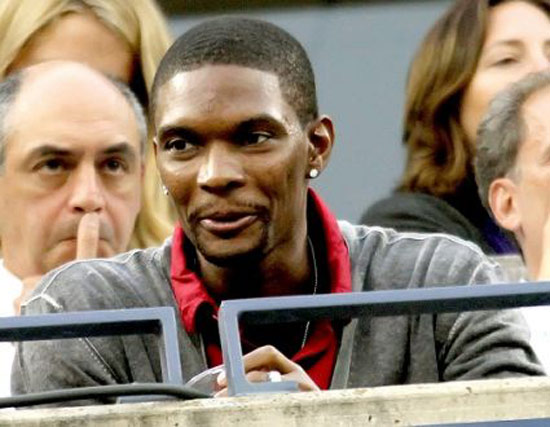 Despite getting ready for his highly anticipated playoff matchup against Ray Allen and the high powered Boston Celtics, Miami Heat superstar Chris Bosh is gearing up for another battle – -the one that sees him facing off against his baby mother.
Bosh filed a lawsuit yesterday against his ex-girlfriend and a TV company in L.A. to prevent Allison Mathis from starring in the next season of the top rated VH1 reailty series "Basketball Wives".
Mathis, the mother of Bosh's young daughter, has apparently been hired to star in the third season of the Miami-based show, at least according to his lawsuit – – and Bosh is adamant about putting a stop to it!
Bosh says Mathis is "misappropriating" his image by starring in the show without his consent.

"Though the reality show is called "Basketball Wives" [emphasis added], the featured women on the show are not the current wives of NBA players," the suit says. "(It) provides these women a vehicle and worldwide platform to use, without permission or authorization, the names and/or likenesses of professional NBA basketball players."

The suit, which also names Shed Media, the show's producer, asks the court for damages and an injunction against using Bosh's likeness, image or life story in the program. Bosh also wants to prevent the show from "publicly disclosing details about (his) private life."
Yeah, good luck getting this to hold up in court buddy!
Be the first to receive breaking news alerts and more stories like this by subscribing to our mailing list.