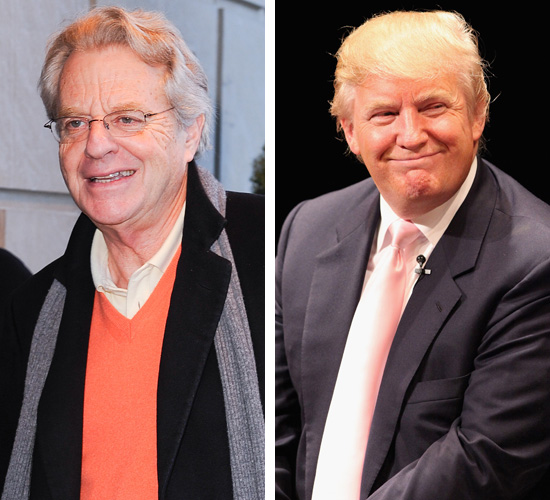 Much like the rest of the free world, Jerry Springer finds Donald Trump's bid to run for presidency in 2012 absolutely hilarious.
"Remember when you were a little kid and a wiseguy at the back of the class would shout things out? That's Trump," the former host of his own self titled talk show quipped. "He makes you laugh and giggle. Right now, Trump is enjoyable. Sarah Palin is no longer the flavor of the month, so Trump is."
But does he think that Trump has any chance at all of thriving in his campaign? "I don't think any of these people are going to beat Obama. Republicans have overreached. Do we really want a country without Medicare?" Jerry said.
Jerry! Jerry! Jerry! Jerry!
Be the first to receive breaking news alerts and more stories like this by subscribing to our mailing list.