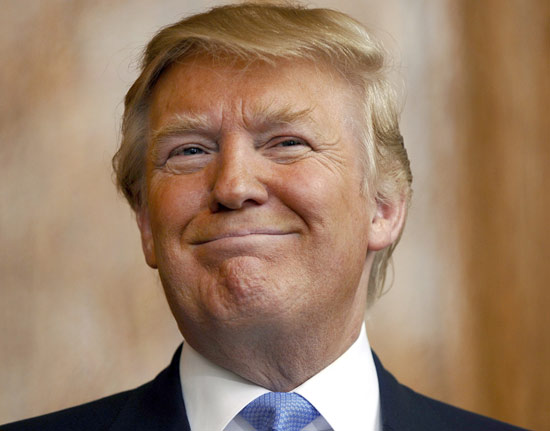 After much speculation towards the authenticity of his US citizenship , President Obama finally shut up his many critics by releasing a copy of his official Hawaiian birth certificate which proves he was in fact born on American soil – – and true to form, pompous billionaire Donald Trump is trying to claim all the credit.
Speaking on the release of the certificate, Trump had the following below to say:
"Today I'm very proud of myself, because I've accomplished something that nobody else has been able to accomplish. I want to look at it, but I hope it's true, so that we can get on to much more important matters … he should have done it a long time ago."
He continued, "I am really honored, frankly, to have played such a big role in hopefully, hopefully getting rid of this issue."
As for the actual document, Trump stated:
"We have to look at it, we have to see … is it real? Is it proper? What's on it? But I hope it checks out beautifully."
For a man who's so smart at business – – the Donald sure as hell is one DUMB son of a bitch when it comes to knowing when to keep his mouth shut! (Hint) You should start now!
Be the first to receive breaking news alerts and more stories like this by subscribing to our mailing list.