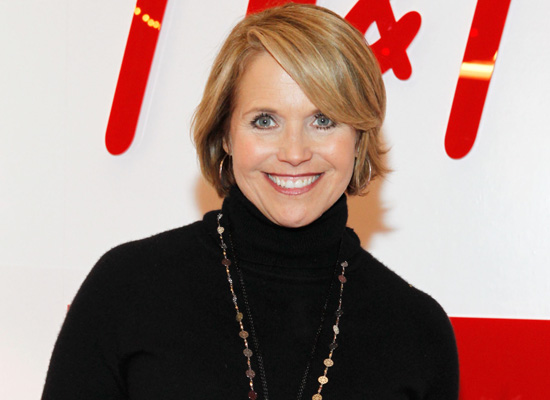 Although speculation had it that Katie Couric was going to announce her departure from CBS after the royal wedding, turns out she beat everyone to the punch!
The anchor of 'CBS Evening News' has officially announced she'll be leaving the program to pursue other endeavors.
"I have decided to step down from the CBS Evening News," Couric said in a statement. "I'm really proud of the talented team on the CBS Evening News and the award-winning work we've been able to do in the past five years in addition to the reporting I've done for 60 Minutes and CBS Sunday Morning. In making the decision to move on, I know the Evening News will be in great hands, but I am excited about the future."
Via the Hollywood Reporter:
The first female evening anchor in our country is moving on. Despite rumors that she'll host a daytime talk show with her former colleague and co-host of Today, Matt Lauer, we can't forget her accomplishments on the program she's now departing! She may be most known for her premiere in 2006 with its 13.6 million viewers — the highest for the program in more than eight years.
Congrats to Katie, but doesn't it feel like she just got there and already she's leaving?
Be the first to receive breaking news alerts and more stories like this by subscribing to our mailing list.