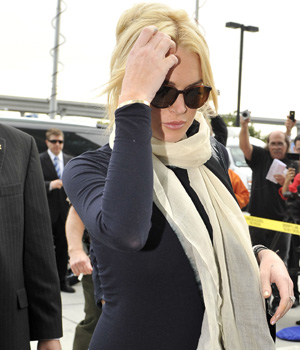 Lindsay Lohan just cant seem to catch a break. The troubled Hollywood actress is said to be fuming after being served a 4 month jail sentence in her jewelry shoplifting case on Friday (Apr 22).
"She is angry because she has been working so hard on turning her life around. She didn't do what they said she did. She didn't steal that necklace," producer and close friend Nathan Folks told PEOPLE. "She is ready to do her time. She wants to go to A.A. and N.A. and to serve her 400 hours of community service. She has already been doing lots of charity work."
Back in January, Lindsay was accused of stealing a $2500 necklace from a jewelry boutique in Los Angeles. She denied the accusations, however, and refused to take a plea bargain, which landed her a 4-month jail sentence. And she is not happy about it.
Be the first to receive breaking news alerts and more stories like this by subscribing to our mailing list.