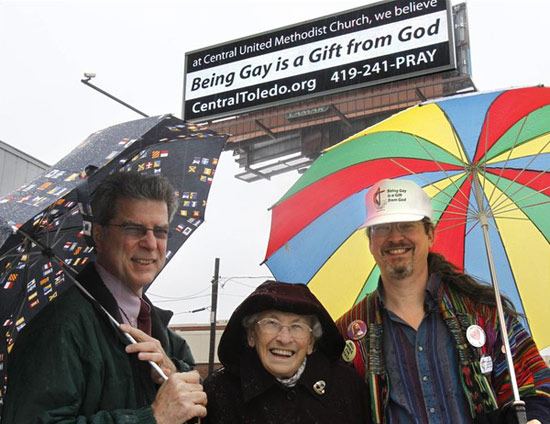 A small church in Toledo, Ohio have placed a controversial billboard in their community that reads "Being Gay is a Gift from God."
According to Rev. Bill Barnard, the part-time pastor at Central United Methodist….the billboard is a part of a campaign they have started that supports Gay rights…..and reassures gays and lesbians they don't have to ask God for forgiveness for being who they are.
"Members of the congregation have experienced places and times where being lesbian or gay was tolerated — kind of 'Don't ask, don't tell, I know God forgives you. We're saying, 'This is the way God created you. There's nothing to forgive.' "
What are your thoughts on the movement???
Be the first to receive breaking news alerts and more stories like this by subscribing to our mailing list.