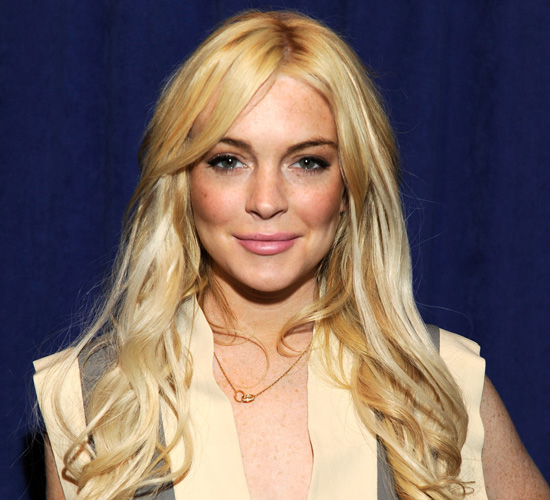 Lindsay Lohan might be wising up after all.
The troubled Hollywood starlet's lawyer recently asked the judge in her grand theft case how much time she'll get if she agrees to a guilty or no contest plea.
The eventual sentence was discussed last week in a top secret meeting between Los Angeles Judge Stephanie Sautner, Lohan attorney Shawn Holley and Deputy District Attorney Danette Meyers.
Lilo's preliminary hearing is scheduled to begin on Friday morning at the LAX Airport Courthouse.
A source close to the case claims that the judge told both attorneys how much time the 24-year-old wild child could serve, but word of a precise sentence hasn't leaked. Worst case scenario, Lindsay faces three years of hard time in a state slammer.
Deputy District Attorney Danette Meyers will be calling the owner of the jewelry store where Lohan is accused of stealing a $2,500 necklace and the employee who waited on Lohan that day. The preliminary hearing is scheduled to last one to two days if Lohan doesn't enter a plea on Friday.
Whew! Talk about pressure. Keep your head up, Lilo!
Be the first to receive breaking news alerts and more stories like this by subscribing to our mailing list.