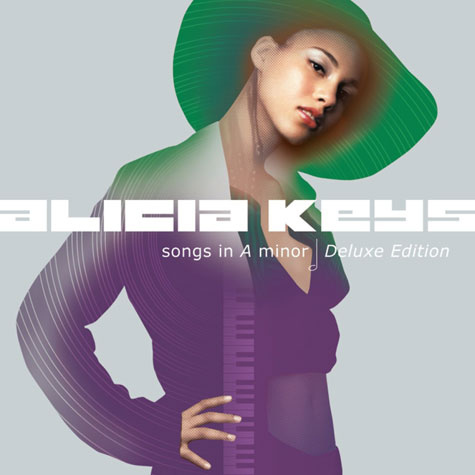 It's been 10 years since Alicia Keys' vocals first serenaded our ear drums, and Ms. Keys is treating her fans to something special to mark the event.
Her debut album Songs in A Minor will be re-released as a 10th Anniversary Deluxe and Collector's edition. Never to do things on a small scale, Alicia will also be performing an intimate gig at the Beacon Theatre in NYC.
Rap-Up.com reports:
The Deluxe two-disc and Collector's Edition three-disc sets, due June 28, will boast special packaging and a beefed up booklet featuring new liner notes…Additionally, the Collector's Edition will feature a documentary created for the commemorative release. The film explores the making of the album as well as interviews with Keys and those who worked on the Grammy-winning record.
Alicia said of the milestone:
"It's incredibly surreal for me to be celebrating the 10th anniversary of songs in A minor. Looking back on the journey, I'm truly moved by my fans and friends who've been with me and have supported me throughout my career. This album is possibly the most precious to me, as your first album only happens once, and so songs in A minor will always hold a special place in my life that's filled with amazing memories."
Be sure to grab a copy on June 28th!
Be the first to receive breaking news alerts and more stories like this by subscribing to our mailing list.