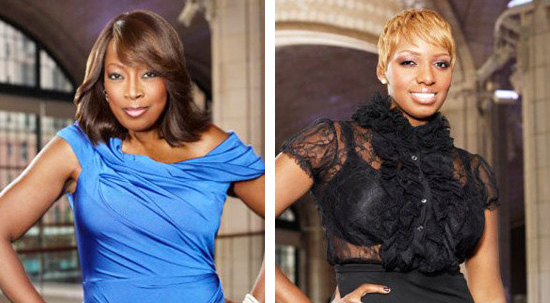 After the most recent episode of Donald Trump's "Celebrity Apprentice" aired on Sunday, Star Jones can stay silent no longer.
In an interview with Rob Shuter from PopEater.com, Star goes at her co-star NeNe Leakes after she launched an attack on fellow contestant LaToya Jackson. NeNe said to sweet faced LaToya: "The only reason you've gotten this far is because of your last name."
Star is holding no prisoners and explained to Shuter:
"You never get involved in a pig fight," Star tells me. "If you do, three things happen: you get dirty, you get tired, and only the pig has fun. It diminishes me to talk about her. I have so many other things going on in my life. In my heart, I think 'pray, don't act crazy, your grandmother is watching, your sorority sisters are watching, you were raised better than this. I know that there are people that value my opinion. Plus, I'm not 20 minutes off the pole."
Wow Star really unleashed the big guns! Pig fight? 20 minutes off the pole? #Harsh!
[ Pop Eater ]
Be the first to receive breaking news alerts and more stories like this by subscribing to our mailing list.