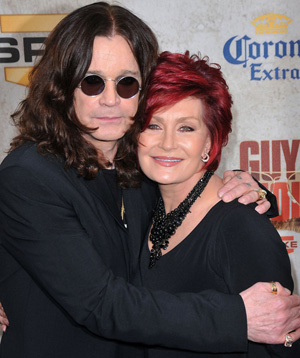 Sharon and Ozzy Osbourne are the latest celebs to hit the headlines for owing the tax man big time!
According to TMZ.com, the rock 'n' roll couple owe the IRS just over $1.7 million in back taxes (over $700K for 2008 and over $1 M for 2009).
So you would think that with being worth over an estimated $135 million back in 2003, at the height of their reality success, the Osbourne clan would be able to afford an accountant that knows how to crunch numbers. Right?
Well, according to Mrs. Osbourne, she was somewhat mislead by those who were supposed to be handling her business. She took to Twitter and said:
"You can't rely on anyone but yourself. You have to be on top of your own business affairs. My fault … lesson learned."
And it looks as though the O's tax bill woes filtered down to daughter Kelly Osbourne. TMZ also reported that she owes a respectable $34,000 to the IRS.
Osbournes, a word of advice … you better get it sorted or you'll end up like Wesley Snipes!
Be the first to receive breaking news alerts and more stories like this by subscribing to our mailing list.