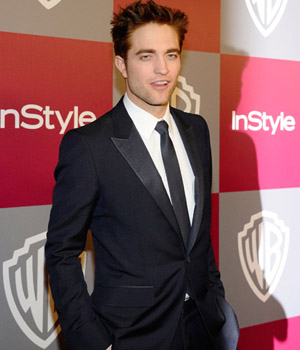 Where most young hot actors would be thinking about the amount of girls they can pull, actor Robert Pattinson is fantasizing about something else …. beating the crap out of the paparazzi!
In an interview with Elle Magazine the Twilight heartthrob disclosed:
"When the whole thing dries up and there's hardly any paparazzi around – I don't know, in 15 years or something – I like the idea of just one paparazzo coming out and trying to get a picture, and I just beat the s— out of him. I mean, out of nowhere, when my picture's not even worth money, and I've spent all my money, so you can't sue me!"
Sounds like someone has let that whole "I play a Vampire in the movies" thing go to their head! (LOL)
Be the first to receive breaking news alerts and more stories like this by subscribing to our mailing list.