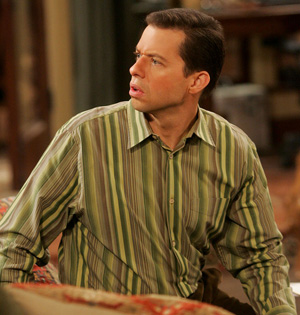 With their hit show "Two and a Half Men," officially left for dead (with no foreseeable chance of resurrection), Hollywood funnyman Jon Cryer and the rest of the cast and crew are starting to look for new gigs.
According to PopEater.com's Rob Shuter:
"Jon is a very talented actor and couldn't have handled this incredibly challenging situation better," a TV insider tells me. "Any network or cable channel would be lucky to have him on their channel. Plus, let's be honest; the next project he does after 'Two and A Half Men' is going to get a lot of attention and publicity. What show wouldn't want that?"
After clowning around on the "Ellen DeGeneres Show" pretending to get his first job post-Charlie Sheen as Ellen's receptionist, Jon has finally landed his first opportunity in The New York Philharmonic's staging of "Company," where he will star as Neil Patrick Harris' pot-smoking best friend.
"The show is strictly a limited run, but Jon is happy to be back at work and looking forward to moving on with his life," an insider tells me. "You don't get better than The New York Philharmonic and Stephen Sondheim. Who knows what he will do after this? I assume he will go back to LA and find a new TV, but if Jon decides to stay in New York, the theater community would welcome him with open arms."
Congrats on the new gig Jon!
Be the first to receive breaking news alerts and more stories like this by subscribing to our mailing list.