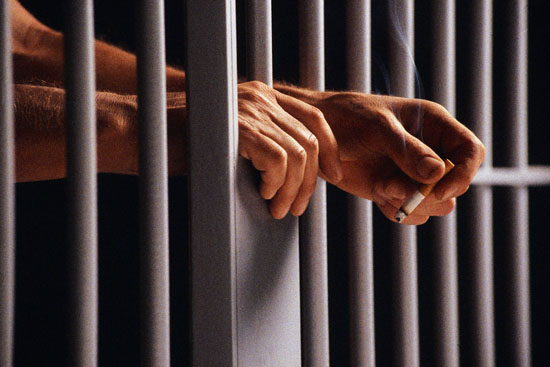 WARNING: The things you are about to read may be very disturbing and NSFW!

A homeless man was arrested after brutally beating and sodomizing an elderly man at a park with a 7-inch tree branch. According to reports, doctors had to go in and remove what was leftover from his rectum. (Ouch!)
Read the full story below:
A homeless man was held without bail Tuesday for allegedly beating and sodomizing a Schiller Park man with a tree branch in Grant Park.

Cortez Foster is accused of beating the 65-year-old victim so bad late Friday, he remains intubated at Northwestern Memorial Hospital with severe head trauma, eye and nose fractures and brain swelling, Assistant Cook County State's Attorney Morgan Creppel said.

Doctors had to remove the tree branch, 7 inches long, 1/2 inch in diameter, from the victim's rectum, Creppel said.

The two men did not know each other but they were "interacting" before the beating in the 800 block of South Michigan Avenue, Creppel said.

At some point, Foster, 45, became enraged and started punching the elderly man in the head and face, Creppel said.

Foster, who lives at the Pacific Garden Mission, continued to punch the victim when he fell to the ground, kicking him multiple times in the head and body, Creppel said.

After attacking him with a tree branch, Foster ran away with the then unconscious man's cell phone, which he sold to a friend, Creppel said.

The victim, wearing only a sock and shirt, was later spotted propping himself up on a concrete railing on Balbo early Saturday. The man couldn't speak and was bleeding from his head, mouth and nose, Creppel said. He had to be fingerprinted in order for detectives to identify him.

Investigators were able to track Foster down at the Pacific Garden Mission after they located the victim's cell phone, Creppel said.

Foster allegedly admitted the blood on his clothes was from the victim, admitted to the vicious attack and said he "used" the tree branch.

Foster was on parole after he was released from state prison last year for a 2000 armed robbery.

He also has a conviction for a 1991 aggravated criminal sexual assault and armed robbery and a 1996 robbery.
It's one thing to get mad and lay the smack down on somebody……but sticking a 7 inch tree branch up their bum hole and beating them until they're unconscious is taking it wayyyyyyyyyy too far!!!!!! Hopefully this guy will get the same treatment in jail.
Be the first to receive breaking news alerts and more stories like this by subscribing to our mailing list.