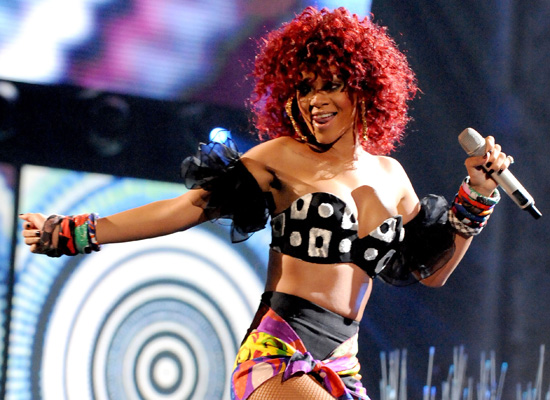 Reports that singer Rihanna had to cancel tour dates because of poor ticket sales are being deemed "inaccurate."
Irving Azoff of Live Nation, Rihanna's "Loud" tour promoter, gave music analyst Bob Lefsetz some numbers to disprove an article from the New York Post about the upcoming tour.
1. There are 56 sold out Rihanna dates in Europe including 9 02's. Live Nation has the tour worldwide and it's all cross-collateralized. (Speak to any touring pro and they'll tell you that the European business is healthier, that promoters can make more money there.)

2. 64% of tickets for Rihanna's domestic shows have already been sold. And right now, they're selling at the rate of 700 a day.

3. Rihanna's Boston show [which was reported as in danger of being canceled] is four months out. Projections say that 90% of the seats will be sold by showtime. Yes, those are just projections, take them however you want. But there are other inaccuracies in the "Post" story. It states that break even is 15,000 when only 13,500 seats are for sale. And it says that 3,700 tickets have been sold when the actual count is 5,800. Begging where the writer got her information, because it's so wrong. (Source)
In fact, the tour has had to be expand in Europe to meet demands, sources state.
It looks like this upcoming tour will indeed do better than Rihanna's "Last Girl On Earth" tour which suffered low ticket sales and cancellations. But only time will tell…
What do you think?
Be the first to receive breaking news alerts and more stories like this by subscribing to our mailing list.