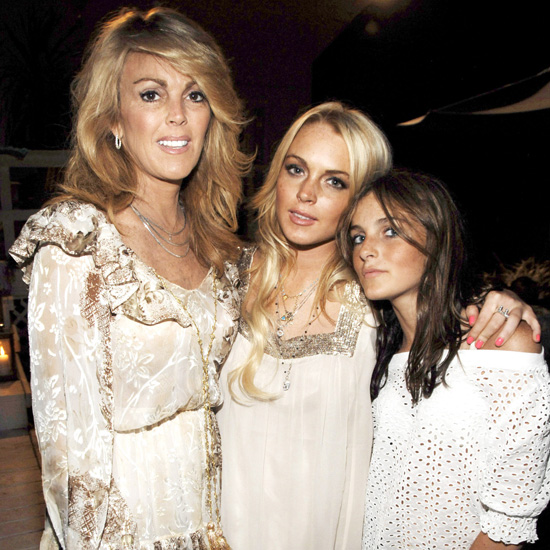 Earlier today, Popeater's Rob Shuter confirmed that embattled actress Lindsay Lohan is set to pull a "Madonna" and drop her last name. Her mom Dina confirmed the news, adding that she and Linday's younger sister Ali will be changing their last names to "Sullivan," Dina's last name before she married that Michael Lohan guy.
"Lindsay is dropping the Lohan and just going by Lindsay," Dina tells me, exclusively. "Plus, me and [younger daughter] Ali will be officially changing our last names back to my maiden name, Sullivan."
Apparently, Lindsay had been contemplating nixing the Lohan from her for some time now (hmm …. we wonder why) but at first thought no one would know who she was. It wasn't until after the infamous Super Bowl E-trade advertisement referring to a baby as "that milkaholic Lindsay," that the starlet knew she no longer needed it.
"So many of the greatest people in showbiz are known by just their first name. Look at Oprah and Beyonce. Now you can add Lindsay to that list," a family friend tells me. "And it's a way for them all to start over. No one in the family want anything to do with Lindsay's father [Michael Lohan] anymore and that includes sharing a last name."
Oprah, Beyonce, and Madonna all have unique names-hence why they need no surname. Lindsay on the other hand, is as unique as a bride wearing white on her wedding day. Nothing really special there. Sorry Lindsay, but in the court of public opinion: you'll always be a Lohan. Deal with it.
What do you think?
Be the first to receive breaking news alerts and more stories like this by subscribing to our mailing list.