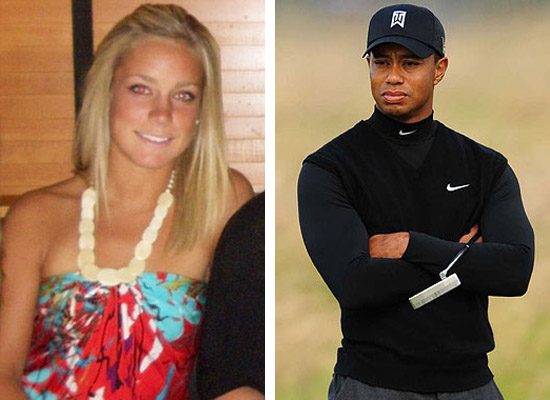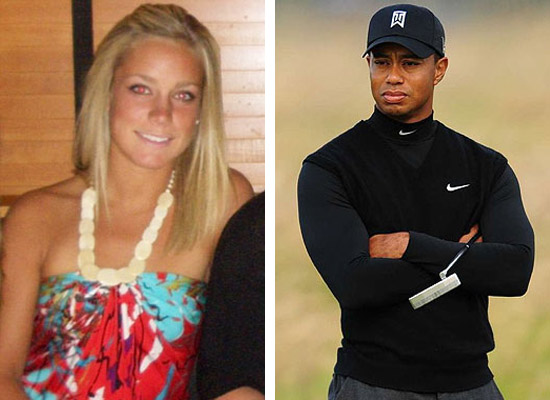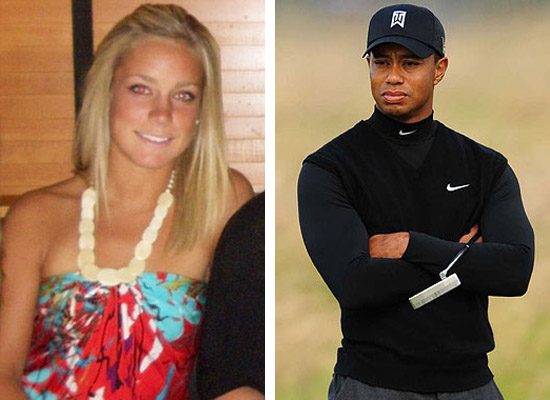 Tiger Woods' new play thing Alyse Lahti Johnson may only be 22 years old, but the 35-year-old golfing legend has known  the blonde beauty for quite a while now.
As a matter of fact, in the new issue of Us Weekly, a friend of the recent grad student reveals to the mag that Johnson, whose stepfather lives next door to Woods in Windermere, Florida and serves as an executive at his sports management company, used to "draw good luck pictures for Tiger before his tournaments" when she was a child.
"They had photos in their house of their family with Tiger," says the pal. "But Alyse never said she was interested in him!"
A second insider goes on to reveal that it was actually Johnson's stepdad that reconnected the two.
"They started dating around New Year's Eve after seeing each other at one her dad's functions."
An older woman dating a younger man is referred to as a "cougar". So what do you call an older "Tiger" who snags himself a younger bombshell? Answer….."Winnnnnning!"
What are your thoughts?
Be the first to receive breaking news alerts and more stories like this by subscribing to our mailing list.