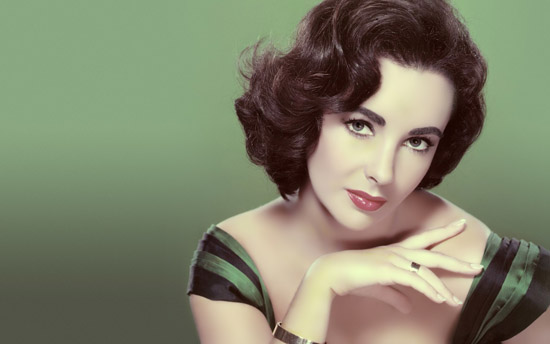 Hollywood has lost another legend…
Elizabeth Taylor died this morning (Wed. Mar 23) following a 2-month stint in a Los Angeles hospital. The actress was undergoing treatment for congestive heart failure at the time of her death.
"My mother was an extraordinary woman who lived life to the fullest with great passion, humor and love," said Michael Wilding in a statement read on Good Morning America. "Though her loss is devastating to those of us who held her so close and so dear, we will always be inspired by her enduring contributions to our world."
Taylor, who was considered one of the greatest actresses of all-time, starred in classic movies like "Cleopatra" and "Cat on a Hot Tin Roof". She won several major awards over the span of her career, including an Academy Award for best actress twice for her roles in "Butterfeld 8" and "Who's Afraid of Virgina Woolf?"
Taylor dealt with various health problems over the years, including issues regarding congestive heart failure. In February 2011 new symptoms related to congestive heart failure caused her to be admitted to Cedars-Sinai Medical Center in Los Angeles for treatment. Midway through the month, it was reported that the legendary actress was being kept in the hospital for monitoring.
According to today's reports, Elizabeth Taylor was surrounded by her four children — Michael Wilding, Christopher Wilding, Liza Todd and Maria Burton — when she "peacefully" passed away at Cedars-Sinai Hospital. She was 79 years old.
RIP 🙁
Be the first to receive breaking news alerts and more stories like this by subscribing to our mailing list.