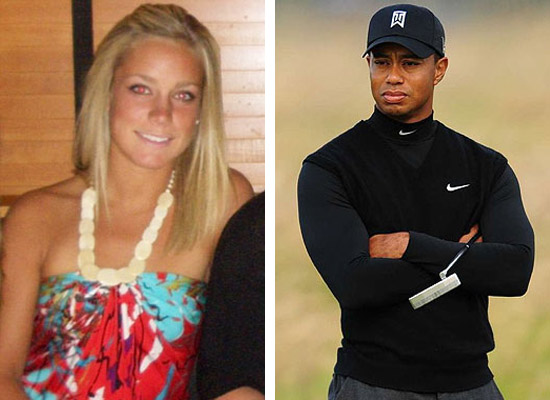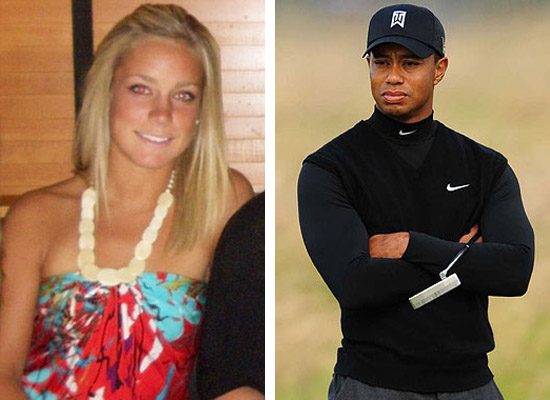 Looks like disgraced golfer Tiger Woods has snagged himself a new girlfriend.
Woods has reportedly linked up with 22-year-old Alyse Lahti Johnston, the daughter of baseball player Jeff Lahti and the stepdaughter of Alastair Johnston, the former vice chairman of IMG, the sports-management firm which helped Woods sign his $60 million deal with Nike back in 1996.
Although knowing each other since Johnston was 7, the new couple have only been dating for a few weeks. They were recently spotted on Woods' yacht off the coast of Palm Beach, nearby his new multi-million dollar bachelor pad.
But sources close to Woods' new flame say the couple aren't getting too serious just yet.
"She sent a BBM to a mutual friend of ours saying she didn't consider herself Tiger Woods' girlfriend. They were just having a good time hooking up," said a source close to Johnston. "She is a really nice girl, smart and super friendly. And she's also a bit of a wild child. She definitely likes to have fun."
According to her Facebook profile, Johnston is attending Northwood University in Florida, close to Woods' Orlando estate.
Johnston was arrested in Florida last year for driving under the influence. In her defense, she claimed that her slurred speech and blood shot eyes were the result of a lack of sleep and little food over the course of a few days, not alcohol. She ended up pleading no contest to reckless driving in December.
Johnston is also reportedly training for the LPGA tour. She previously played volleyball for the University of New Hampshire.
Good luck taming the sexual beast Ms. Johnston!
Be the first to receive breaking news alerts and more stories like this by subscribing to our mailing list.