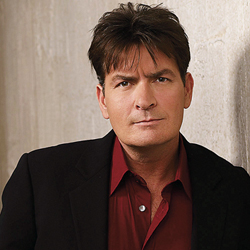 According to published reports, Hollywood's leading bad boy Charlie Sheen will not be allowed to see his estranged twin sons until he submits to a psych exam.
Sheen, 45, hasn't seen his twin boys Bob & Max, since cops made him surrender them to his soon-to-be ex-wife Brooke Mueller.
Although Sheen & Mueller's custody agreement have remained confidential, one clause that was made public, was that Sheen would have to agree to submit to a full psychological evaluation.
"Charlie must submit to a mental health evaluation with a licensed professional before he can see Bob and Max," a source with knowledge of the situation said. "Charlie won't see the boys until he sees a psychiatrist, that is someone neutral, that hasn't previously treated him."
Sheen did eventually agree, although the evaluation has yet to be confirmed.
Charlie's crazy alright. Crazy like a fox! "Winnnning!"
Be the first to receive breaking news alerts and more stories like this by subscribing to our mailing list.