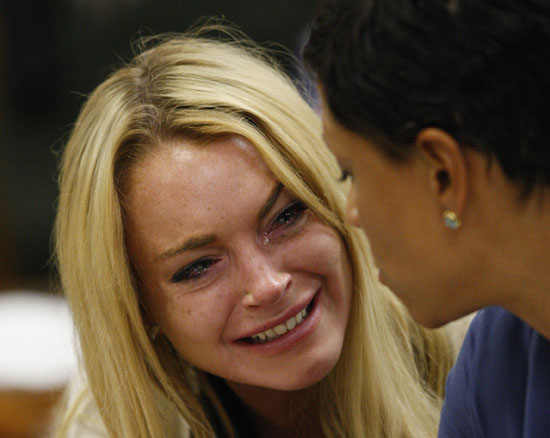 Under the current terms of her probation, Lindsay Lohan is prohibited from consuming all alcoholic beverages … including tea?
According to TMZ, one of Lohan's favorite drinks is Kombucha tea, which the label claims has trace amounts of alcohol 0.5 percent or less. Lindsay was even photographed holding a bottle of the tea while departing an alcohol education class last year.
Last year, GT Dave, the man behind the concoction told TMZ that the product can help people kick bad habits, including alcohol, by "restoring healthy balance to the body." However, the courts aren't buying it, and insist that alcohol is alcohol, and since Lindsay is consuming it, no matter how small the amount …. she is in direct violation of her probation.
The L.A. County Probation Department has added the infraction to Lohan's probation report in hopes that the judge will violate her as a result.
Sheesh! Sounds like that plea bargain is looking better and better each day…
Your thoughts?
Be the first to receive breaking news alerts and more stories like this by subscribing to our mailing list.