While shooting the April cover of  Self Magazine, porn star turned reality socialite Kim Kardashian dished about the constant rumors swirling her "alleged" plastic surgeries, and how those "rumors" no longer affect her.
"Rumors don't bother me anymore," Kardashian, 30, told Self Magazine while shooting their April cover. "I've read that I've had my lips done. I've always had big lips. Look at my baby pictures. It's ridiculous … You can't worry about all the gossip."
Kim's lips aren't the only features she's rumored to had altered.
"They'll show one picture of me today and one tomorrow, and say I've had my nose done in between," she says. "When? Didn't you just see me yesterday? And how many times have I 'had my butt done?' People's logic is so weird. I don't know why they bother!"
What a croc of BS! Look at the before and after pic of Kim below and decide for yourselves if she's ever gone under the knife.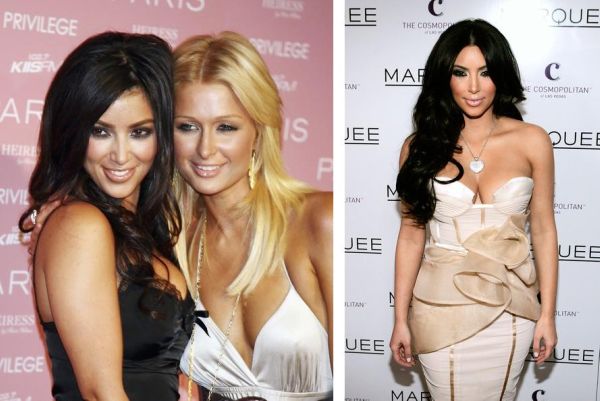 Women lie. Men lie. Pictures don't!
Be the first to receive breaking news alerts and more stories like this by subscribing to our mailing list.