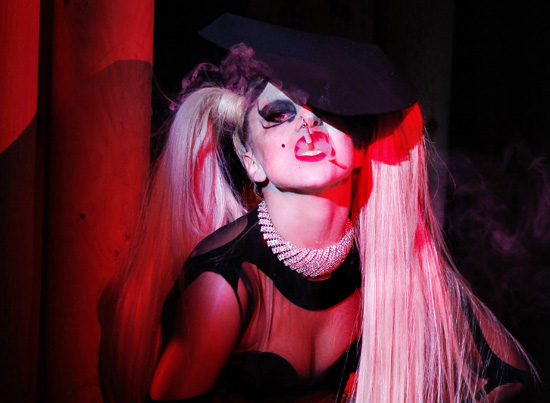 Recently, Lady Gaga hit the headlines revealing that she had a traumatic experience at a young age. What that experience is, we may never know, as the pop phenomenon has made it clear that she does NOT want the experience to define who she is.
Gaga briefly opened up about her traumatic past to rock journalist Neil Strauss in an interview for his book "Everyone Loves You When You're Dead," but refused to elaborate any further than just basically telling him "something happened."
"I asked her if she'd been through a traumatic experience when she was younger and she said yes, that it was when she was in New York and it was so terrible that she'd blocked it out," Strauss told RadarOnline.com.
In her interview with Strauss, the "Poker Face" singer said:
"I didn't have a bad childhood. All of the things I went through were on my own quest for an artistic journey to f**k myself up like Warhol and Bowie and Mick, and just go for it. All of the trauma I caused to myself. Or it was caused by people that I met when being outrageous and irresponsible."
Gaga also explained how her past drug use still haunts her to this day.
"Sometimes it freaks me out — or I should say it petrifies me — when I think about laying in my apartment (in New York) with bed bugs and roaches on the floor and mirrors with cocaine everywhere, and no will or interest in doing anything but making music and getting high," she said.

"I've had such obstacles with drugs and rejection and people not believing in me. It's been a very long and continuous road that I love, but it's hard to just chalk it up to myself. I have to believe there's something greater than myself." (Source)
Neil Strauss' book also features interviews with other elite entertainers including Madonna, Ozzy Osbourne, Snoop Dogg, Prince, Britney Spears and others. It's due to hit bookshelves next Tuesday (Mar 15).
Your thoughts?
Be the first to receive breaking news alerts and more stories like this by subscribing to our mailing list.