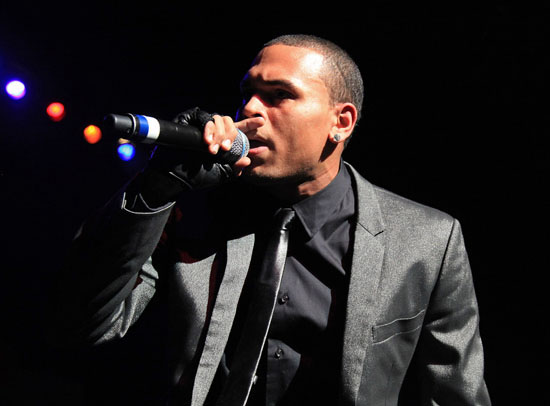 Chris Brown has fired back over the recently leaked photos depicting his ex-girlfriend Rihanna battered and bruised following their highly publicized fight. Breezy has dubbed the leak a "strategic chess move" by his enemies.
These never before seen photos, which depict Rihanna's swollen and bloodied face after Brown infamously attacked her back in 2009, emerged online earlier this week. Shortly after the leak Breezy took to his Twitter page where he addressed the shocking photos, which have  unfortunately surfaced just weeks before the release of his forthcoming album F.A.M.E.
A clearly upset Brown tweeted:
"It's ironic how 'somebody' put this out right around my album time! Wow! I guess that's supposed to be strategic chess move. Unbelievable. The Devil is always busy!! But when u have a destiny, nothing or no one can stop what God has planned!"
Chris' PR people quickly put a muzzle on his  Twitter rant because shortly afterwards, all the previous posts were removed and replaced by a more positive message, reading:
"The beauty is inside you!!! Don't let em bring you down!!!!! Beautiful people!"
Brown was convicted of assaulting Rihanna after a pre-Grammy Awards party in 2009, and as part of his punishment, was ordered to stay away from the "Umbrella" singer at all times until the judge rescinded the order earlier this week.
It's rather coincidental that the week Riri decides to lift the restraining order against him, these pictures miraculously show up. Maybe a bit too coincidental.
What do you think?
Be the first to receive breaking news alerts and more stories like this by subscribing to our mailing list.