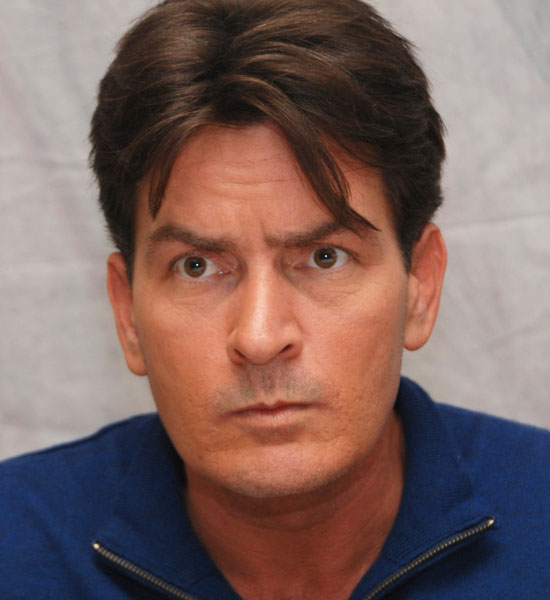 Charlie Sheen is pissed off at CBS for announcing that they would no longer produce his show, "Two and a Half Men," for the remainder of the current season. So in an effort to let the network bigwigs know exactly how he feels, the clearly disturbed actor sent a "sternly worded letter" to his TMZ buddies last night.
Check it out below:
What does this say about Haim Levine [Chuck Lorre] after he tried to use his words to judge and attempt to degrade me. I gracefully ignored this folly for 177 shows … I fire back once and this contaminated little maggot can't handle my power and can't handle the truth. I wish him nothing but pain in his silly travels especially if they wind up in my octagon. Clearly I have defeated this earthworm with my words — imagine what I would have done with my fire breathing fists. I urge all my beautiful and loyal fans who embraced this show for almost a decade to walk with me side-by-side as we march up the steps of justice to right this unconscionable wrong.

Remember these are my people … not yours…we will continue on together…

Charlie Sheen
What the hell is this loon talking about? Dude has seriously lost it!!
What are your thoughts?
Be the first to receive breaking news alerts and more stories like this by subscribing to our mailing list.