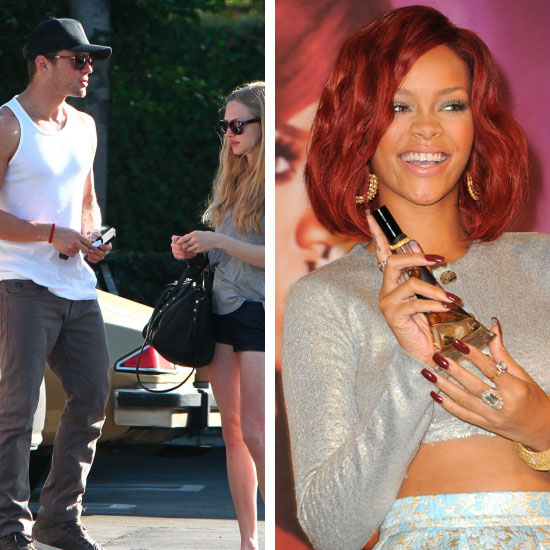 Rumor has it that Rihanna and actress Amanda Seyfried's ex Ryan Phillippe have been getting kinda cozy for some time now. Phillippe and Seyfried just recently called it quits and if that's the case, Phillippe might've been dating not only one, but TWO beautiful girls.
It was originally reported that Rihanna blew off Phillippe when he tried to hit on her at a Grammy Weekend event, however a new source says that was totally not the case. In fact, the two even had a sleepover that very same night!
"She thinks he's hot," says the source. "They totally had sex. And it wasn't even the first time!"

"They initially hooked up when things were strained with [Rihanna's ex] Matt Kemp back in early December," says a Rihanna source. Phillippe (whose three-month, nonexclusive romance with Amanda Seyfried recently fizzled) and Rihanna then reconnected at Bing's Two Kings charity event Feb. 19 — though again, they played it cool.

"There was no PDA," says an attendee of the Los Angeles party. The next day, he went to her 23rd birthday party at a Beverly Hills home. Says an onlooker, "They hung out a bit, but were discreet. It is still very casual." Sums up another source, "Clearly they're keeping it on the downlow!"
Rihanna and Phillippe have been spotted all around town. Of course Seyfried denies any rumors of her ex boo dating anyone and apparently Seyfried and Phillippe were recently seen out and about getting kinda cozy.
But whoever Phillippe is dating, it definitely looks like Rihanna's over her last boy toy Matt Kemp.
What do you think?
Be the first to receive breaking news alerts and more stories like this by subscribing to our mailing list.