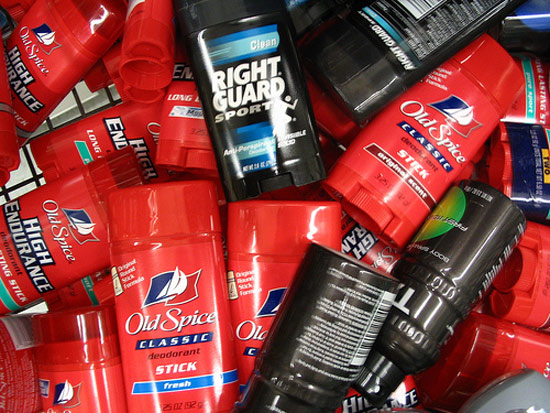 Now this has to stink….
A man got 15 years in prison after stealing $180 worth of deodorant. (He must have really had an odor problem!)
Read more below:
A Newark man with 74 prior arrests will be going back to prison for the fourth time after being sentenced in Hudson County Superior Court yesterday to 15 years for a Kearny robbery, officials said.

"It was a fair sentence given the fact that he has been steadily committing crimes – all theft-related – since 1988," said Hudson County Assistant Prosecutor Karen M. Kazanchy of Eric Warren, 43, of Newark.

On Dec. 2, Warren was convicted of the Jan. 20, 2010 robbery of the Rite-Aid Pharmacy on Kearny Avenue, during which he scuffled with the store manager and a man who came to manager's aid after shoving $180 worth of deodorant down his pants, Kazanchy said.

Hudson County Superior Court Judge Paul DePascale sentenced Warren to the extended prison term due to his lengthy criminal record, which includes seven criminal convictions, officials said. He must serve nearly 13 years of the sentence before becoming eligible for parole.

Warren was in prison from April 17, 2003 to Sept. 2, 2003, Feb. 25, 2004 to Aug. 20, 2004 and Sept. 9, 2004 to Oct. 27, 2004 for theft and three counts of aggravated assault, according to corrections.

He has gone by aliases including James Banks, Anthony Hall, James Smith, Maurice Tatlor, Maurice Teller, Jerrell Warren, Jerrle Warren, Jerrlle Warren, Jerrell Werren, John Williams, Michael Williams, Maurice Taylor, James Wilson and Joe Wilson, according to corrections records.
Well dayum…..he didn't even smell it coming!!
Your thoughts?
Be the first to receive breaking news alerts and more stories like this by subscribing to our mailing list.