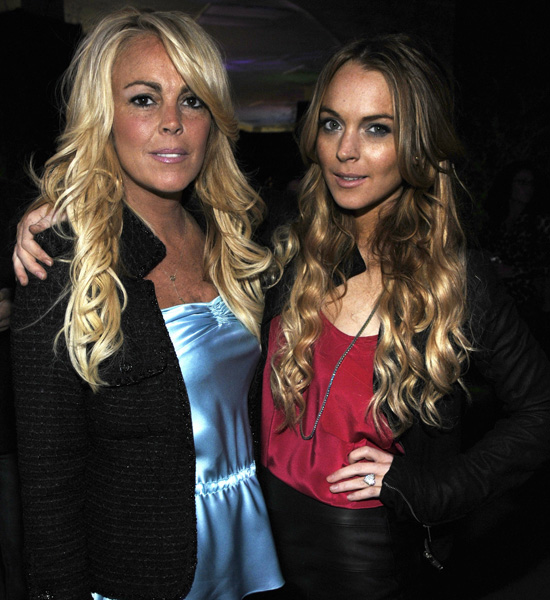 As usual…..Dina Lohan is opening up about her daughter Lindsay Lohan's drug and alcohol problems.
In a recent interview with "20/20", the famous stage mom says that she has been aware of her daughter's problems with drug/alcohol addiction for some time now, and it all started when Lindsay moved to Los Angeles back in 2004.
"I knew early on, I just didn't tell anyone about it," Dina says. "It was a personal situation. I saw it visually, what was happening. You know, I'm around my children. I was around Lindsay a lot, and I saw what was happening."

"She's a young girl struggling. You know, she's not perfect. She's learning as she goes, but she's learning under a microscope, so I can't even imagine how that is," Dina says. "I believe [that Lindsay doesn't drink anymore], and I think it's gonna be a lifelong struggle with addiction. But I think she's gonna be OK."

Dina says she believes Lindsay's most recent stint in rehab, her fifth in less than four years, was successful. "I really think she was at a maturation level that she now understands what she needs to get from it. She grasps that," she says. (Source)
So you're saying you sat and watched your daughter go into a downward spiral of drug addiction over a period of 7 years. No wonder Lindsay Lohan is how she is. Take a look at mommy and daddy!
Your thoughts?
Be the first to receive breaking news alerts and more stories like this by subscribing to our mailing list.