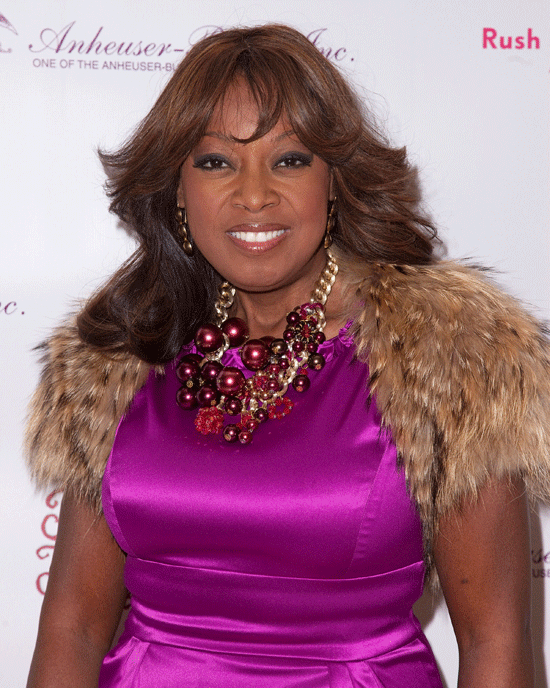 Star Jones has finally responded to Nene Leakes' trash talking on the "Wendy Williams Show".
Check out below to see what she had to say:
You are featured on the new season of 'Celebrity Apprentice' and the charity that you compete for is the American Heart Association. The show is getting a ton of pre-press mainly because Nene Leakes has been doing interviews about you. What went wrong with you and NeNe?

This actually saddens me. Black women trashing other black women all for the sake of personal aggrandizement. When the cast was first announced, I was both excited and concerned. Excited that this was going to be the most diverse cast in prime-time reality programming and concerned because the media immediately started the drumroll of "can this many black women get along?" The four of us actually chatted about the unique opportunity we had to influence the perception of black women and the way we interact. We each brought something different to the show, so I had hoped we could avoid falling into the typical "snake charmer in your face loud bombastic black woman" stereotypical box that was expected. Some of us were more successful at our quest than others. I knew I wanted to approach the game intelligently, professionally and strategically, while keeping in mind my true purpose for being there – winning money for my charity.

You have a lot of black female friends – Vanessa Bell Calloway, Natalie Cole and Holly Robinson Peete to name a few. Were you surprised at Nene's personal attack on you and the implications that you don't gel with other black women?

Who are you telling! You know my girlfriend gatherings are legendary! But you'll see this season on the show, at some point Nene attacked all the black women on the show and scared the other women to death with her aggressive approach. But to be fair, it is an approach that works for her kind of television interaction, as evidenced by the great ratings they generate. But it isn't an approach that works in the professional environment and it isn't an approach that most sisters use in interacting with each other. I would hope, as she becomes more exposed to a variety of professional situations, she will tone down the vitriolic emotional reactions and learn to express herself in manner that is more reflective of the majority of black women in America.
We feel Star on this one….save the drama for yo mama NeNe!
Thoughts?
Be the first to receive breaking news alerts and more stories like this by subscribing to our mailing list.