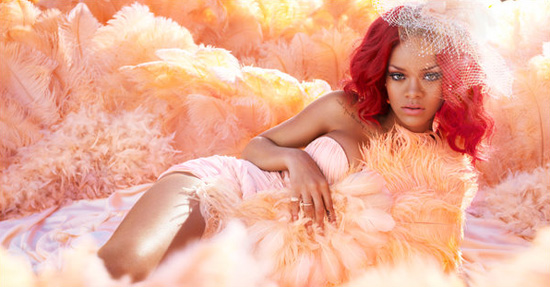 Check out this shot of Rihanna posing seductively in a brand new ad for her new Reb'l Fleur fragrance!
According to a new report from the New York Times, there is a HUGE and very expensive marketing plan in store for the perfume's inital launch, including a viral video to be released Friday (Feb 11).
In addition, for three months (beginning in April), the fragrance will also be advertised in over 300 movie theaters on nearly 2,000 screens. And as moviegoers exit the theaters, they will be handed scented cards by reps from the brand, who expects to hand out about 7 million cards to the perfume's target demographic, women aged 18 to 24.
In all, the campaign is expected to cost around $4 or $5 million bucks and is considered to be "the biggest launch we've had for some time" for Parlux, said the founder and CEO of the company Frederick E. Purches.
Your thoughts?
Be the first to receive breaking news alerts and more stories like this by subscribing to our mailing list.