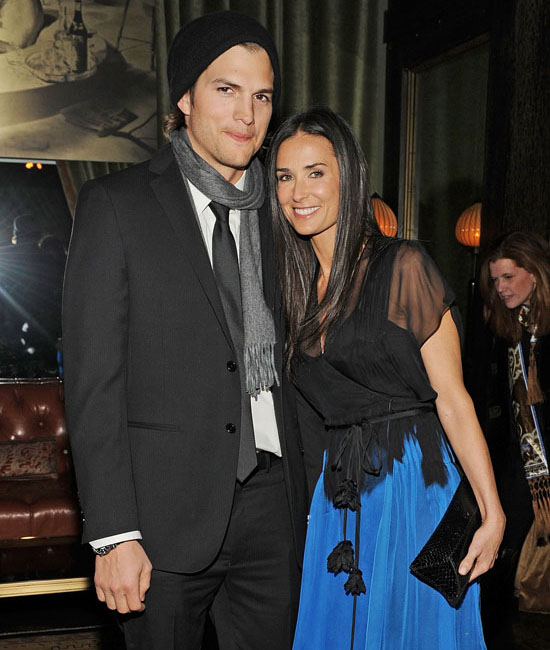 Ashton Kutcher says he and his wife Demi Moore actually took the time out to know each other when they first started "dating" before things got physically intimate between the two of them.
The 32-year-old reveals, in a recent interview for Redbook Magazine's 2011 issue, that he and Demi hit it off the minute they met, but wanted to be "friends" before they started having sex.
"My relationship was a relationship first," explained Kutcher. "Well, there wasn't anything physical happening for awhile, but from the get-go it was more than friendship. It was a deeper connection than that."
Ashton went on to explain what it was like when he finally realized that Demi Moore was "the one."
"I think guys wind up after a while not wanting another guy sleeping with the girl they're with. But eventually everyone wants something more. We all have that desire for something special, something committed. We all want to be The One," Kutcher added.
Ashton Kutcher and Demi Moore met at a casual dinner in New York City and started dating in 2003. The pair made their romance official with a last-minute secret wedding 2 years later at their home in Beverly Hills in September 2005.
Their marriage was tested last year when a woman came forward claiming to have had an affair with Ashton, however neither Ashton nor Demi gave the woman (or the rumor, for that matter) the time of day.
Your thoughts?
Be the first to receive breaking news alerts and more stories like this by subscribing to our mailing list.