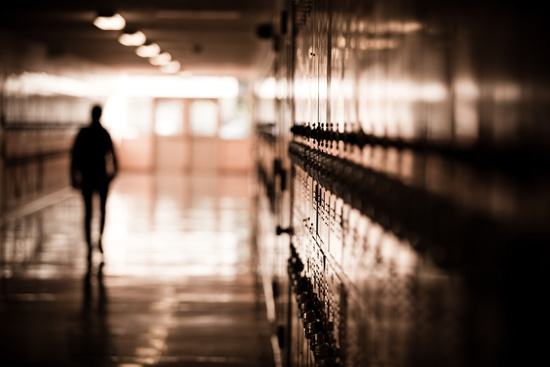 A "young man" was kicked out of his new school…..because the headmasters believe that he is really 24 years old!!!
Burly Prince Summerfield and his parents claim that he is 14 years old, but after only 2 days, was sent home because teachers suspected that he was AT LEAST 10 years older than he and his family claim. In a letter from the school sent to his mother and step-father, Summerfield was even branded as a "child protection risk" to other students.
Read the rest below:
Malawi-born Prince – who is 5ft 8in and 10st – arrived at The Petersfield School in Petersfield, Hants in a smart boy's uniform.

But headmaster Nigel Poole said he "clearly" looked much older than 14 and seemed uncertain which year he was born in.

Mr Poole said: "When asked for his date of birth, he said 24/09/86, before correcting himself to 1996. I would not be surprised if he was born in 1986 – he looks closer to 24 than 14."

He said Prince's mum and stepdad had been "far too quick" to produce his passport as proof of age, almost as if they had been expecting a challenge. And he said Prince's story of how he came to be in the UK "didn't ring true". Confirming that he did not want Prince at the school, the head added: "I believe I have been misled." Prince's mum and stepdad insisted yesterday he IS 14 and produced a Malawi birth certificate. It showed his original surname as Chimwanga and his birth date as September 24, 1996 – but it was only registered in 2009.

Ennettie, 30, said: "If the school's claims were true, I would have been five when I had him. I can't believe he was treated this way." David, 49, who met Ennettie while working in Africa, added: "We are considering legal action. The letter was unacceptable." Ennettie and Prince said they both passed tough UK border checks. Last night the school said it was "trying to clarify some points."
Unless he's a tad slow, the fact that the kid "accidentally" said that he said he was born in 1986, instead of 1996 definitely raises a few eyebrows. And dude definitely looks much older than 14. But if his mom is 30, he couldn't possibly be 24 (unless she isn't even his real mom). So we don't really know about this one…
What do you think?
Be the first to receive breaking news alerts and more stories like this by subscribing to our mailing list.