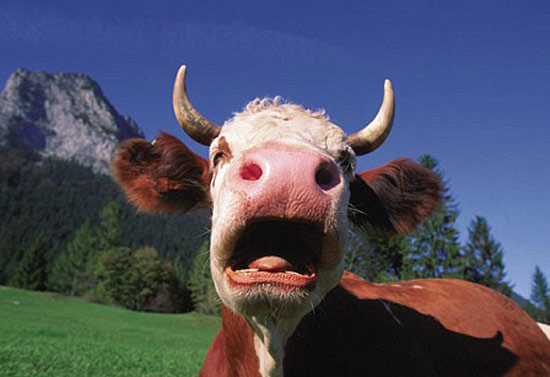 And the Aflockalypse continues!!
200 cows were found dead in a field in Stockton, Wisconsin. (When will the madness end?)
Read the full story below:
First it was birds in Arkansas. Then it was fish in Maryland. And now authorities are trying to figure out what killed 200 cows in a pasture in Stockton, Wisc. The owner of the cattle told sheriff's deputies he suspects the cows died from a virus – most likely IBR (infectious bovine rhinotracheitis) or BVD (bovine virus diarrhea), which can cause respiratory and reproductive problems, the Wisconsin Rapids Tribune reported.

Samples of the dead animals were sent to Madison to be tested, but officials said other animals and people in the area will likely not be affected by whatever killed the cows. The Portage County Humane Society is handling the investigation, the newspaper said.

Attempts by local media to reach the unlucky farmer were unsuccessful. The death of the cows is just the latest in mass animal deaths in the US. Last week, an estimated 300 birds were found out the side of a highway in Alabama. Experts told WAAY-TV that a large vehicle, most likely a tractor trailer was responsible for the deaths.

The attention to large-scale animal deaths began on New Year's Eve when thousands of black birds fell from the sky in Arkansas, prompting speculation about everything from mass poisoning to a sign of the apocalypse. In reality, officials said, the bird deaths were probably a result of a change weather conditions.

"Not to worry," Harvard biologist E.O. Wilson told the AP earlier this month. "These are not portents that the world is about to come to an end.
Well damn… The cows are dropping like flies too? What's next? If this isn't a sign of the times … we don't know WHAT is!!
What do you think?
Be the first to receive breaking news alerts and more stories like this by subscribing to our mailing list.