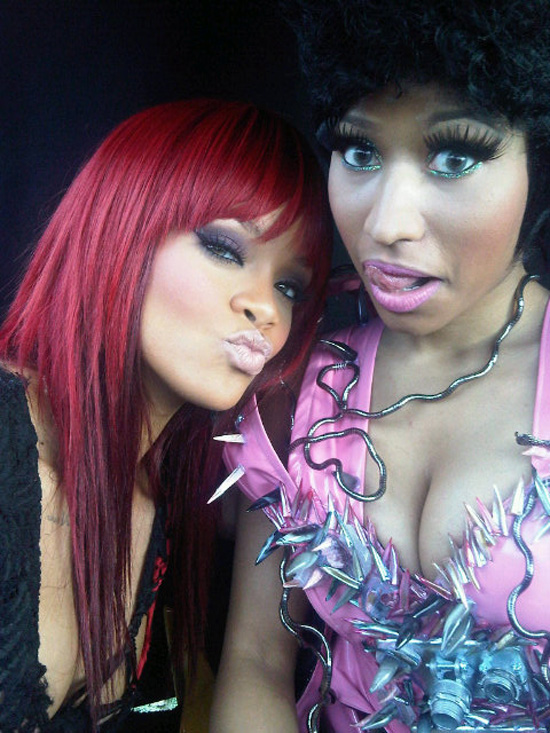 Nicki Minaj and her new BFF Rihanna filmed their new music video for Nicki's next single "Fly" over the weekend, and here's a picture of the pair on the set!
"Me and Nikki in our new crib, lol! Gettin busy on set of FLY!!! Its so hard to keep my hands off!" tweeted Rihanna. Nicki replied: "If we're gonna liv 2gthr and hook up u gotta learn how 2 spell my name! Lmaooooooo. Gossip Gossip ni**a just stop it!" to which Rihanna responded back with: "B***h don't u hear me askin what my OWN name is??? Lol! My bad, I'll make it up to u wink (sic)."
Last week, Nicki dropped a little hint on what fans can expect from the video.
"We're going to save the world in more ways than one with the video, and that's all I can say about that."
And in the latest issue of Life & Style Magazine, Nicki Minaj revealed that her biggest celebrity crush was Rihanna because "she slapped my ass at the American Music Awards."
Looking forward to the new video!
Thoughts?
Be the first to receive breaking news alerts and more stories like this by subscribing to our mailing list.